Volunteers Needed
If you love of track and field and want to share your experiences with Athens area youth, please contact me to discuss possible volunteer opportunities. We need coaches for meets and practices and track enthusiasts interested in helping out at meets or with management. Thank you!
Sirius Coaches
All of our coaches recieve an annual back-ground screen and specialized training in youth athletics to ensure the safety and well-being of your children.
Sirius Coaches
Rachel Hopkins | Coach Rachel brings a passion for athletics plus a lifetime of experience to the program. Her belief that our youth deserve excellent coaching in a fun encouraging environment inspired the creation of Sirius Athletics.

Your child will benefit from over 20 years coaching experience at both the DI and DIII levels along with private coaching at almost every level. While Rachel has worked with some of the nation's top athletes she feels the most important aspect of the program is the satisfaction, camaraderie and FUN your child can have getting stronger and learning new skills. She is a firm believer in teaching proper technique early and smart, steady development over time to ensure a healthy and successful track and field experience.

Rachel knows what it takes to excel as an athlete and her career exemplifies the results possible through progressive training over time. Initially, a walk-on at Auburn University, she went on to earn both a scholarship and All-SEC honors. Some post-collegiate accomplishments include competing in the World Track and Field Championships, two Olympic Trials, and placing as the third American in the Boston Marathon.

Dashan Axson-Lawrence | Coach Dashan returns for his second year with our team. Coach Dashan is a Brooklyn, New York native where he competed for and coached with the Musketeer Track Club. He competed in both track and field and cross country for South Carolina State University where he had success in events ranging from the 100m dash to the 1600 meter run, although his specialties are the 400m, 400m hurdles and the 800m.
After graduating, Dashan retired from competition, but continues to work with the Musketeers and enjoys running and cross fit. He is currently a graduate student in UGA's Sports Management Department.
Lisa Williamson | Coach Lisa previously served as an Assistant Coach at Clayton State University from 2013-2015 coaching sprints/hurdles, jumps, and javelin. Prior to Clayton State, she was an Assistant Coach at Ashland University from 2011-2012 assisting with the sprints/hurdles and combined-events. As an athlete, Coach Lisa was a 2x NCAA All-American in the pentathlon and was a member of the 2nd place NCAA Division II Indoor Championship team in 2010. She previously held the heptathlon school record for the Eagles, GLIAC heptathlon and pentathlon records, and was an OHSAA 300 meter hurdle State Champion. Coach Lisa is a certified USATF Level I Coach, USATFGA Association Official, AFAA Personal Trainer and Group Exercise Instructor, and holds a Master's in Sport Management and Bachelor's in Exercise Science with a minor in Coaching.
Alex McQueen | Specializing in the distance events, Coach Alex was a Charlton County stand-out who went on to compete at UGA. He's a great asset to our team and coaches both track and field and cross country.
Alex Poursanidis | We're excited to welcome Coach Alex to the Sirius Coaching Staff. An All-American and 2-time SEC Champion for UGA in the hammer throw, Coach Alex splits his time between training for world class track and field meets, coaching with Sirius Athletics and finishing his degree.
Rachel Irwin | Coach Rachel returns for her fourth season and brings a long history of track and field and running to the team. She has an amazing ability to work with children and is an intergral part Sirius Athletics track and field program.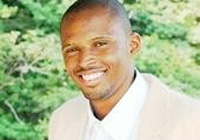 Lee Patterson | Coach Lee excelled on the track in Texas and Georgia where he was one of UGA's top 10 all-time 800 meter runners. He now excels as a coach. With a high school coaching certificate and a Cross Country State Champion to his name, he is an valuable asset to Sirius Athletics.
Hannah Hempel | Coach Hannah is now studying medicine at the Medical College of Georgia in Augusta. We are so proud of her and miss her! Congratualtions Coach Hannah and thanks for 3 great years!